3D Kew February 2007 page 2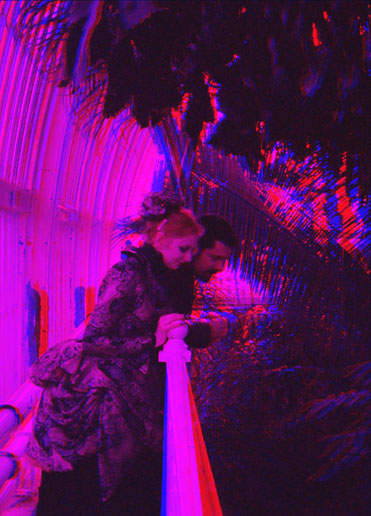 Red / Blue Anaglyph. You will need red/blue lens glasses to view this.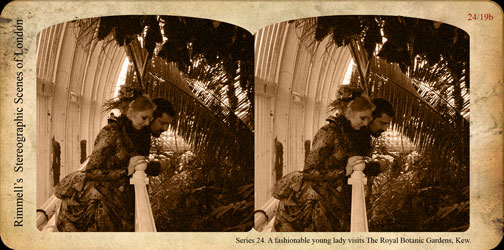 Stereoscopic card of Sue and Ben.
The model is the very talanted Sue of Heart's Desire
wearing one of her own creations a "full-on bustled rig-out".
Return to page 1 views of Kew.